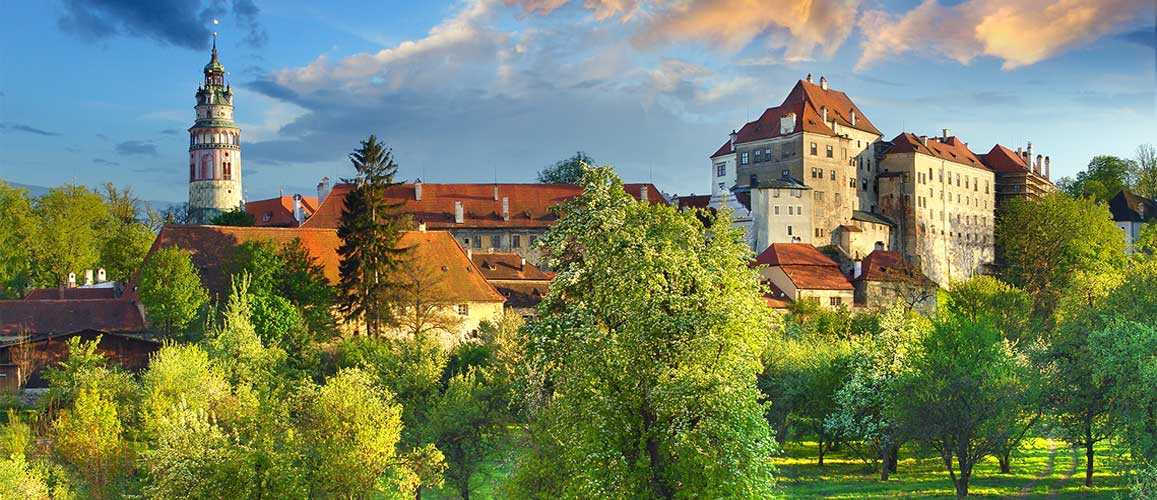 Suite Český Krumlov - Villa Gallistl - accommodation Český Krumlov
Welcome to Český Krumlov, a town that will win you over with its charm and beauty. Český Krumlov has been a UNESCO World Heritage Site since 1992.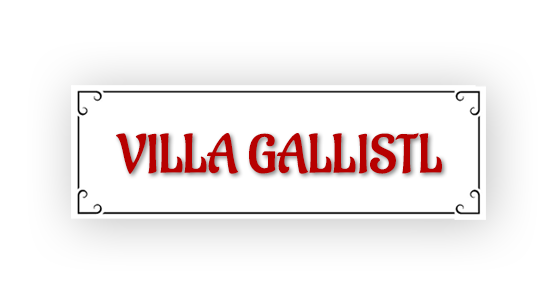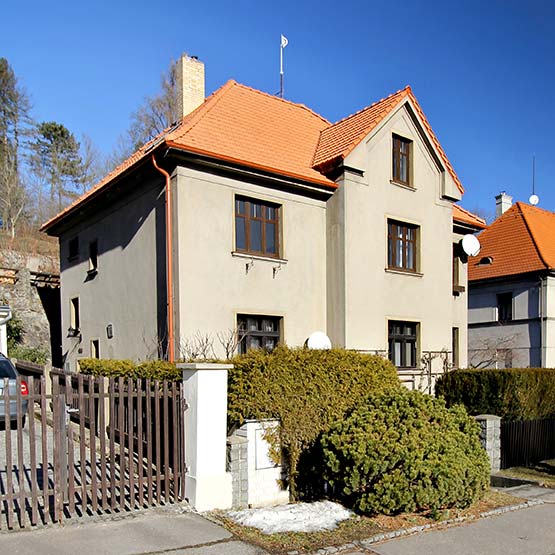 The historical Villa Gallistl was built in 1935, during the First Republic. It is located in a residential area just a 5-minute walk from the historic center of Český Krumlov. We offer two suites, each with a private bathroom and a fully equipped kitchen. The interiors of the Villa have been sensitively renovated with the utmost respect to its historic character. Both suites have a unique view onto the castle. Free parking is available at a parking lot 50 meters from the Villa. Our Villa is non-smoking, and Wi-Fi is available in all rooms.
The T. G. Masaryk Suite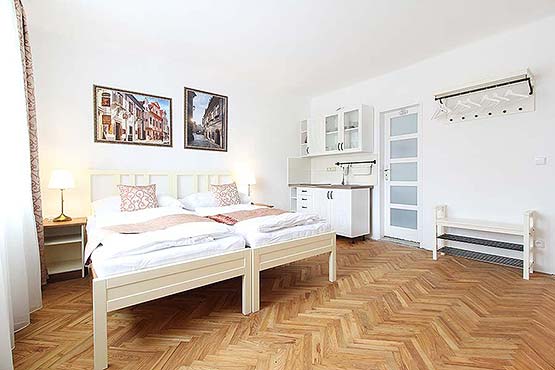 This suite has a fully equipped kitchen including a stovetop for maximum comfort during your stay. It also has a private bathroom, furnished with towels and linens. The suite has two separate bedrooms for more privacy. Each bedroom has two beds, so it can be used as a two, three, or four-bed suite.
The Edvard Beneš Suite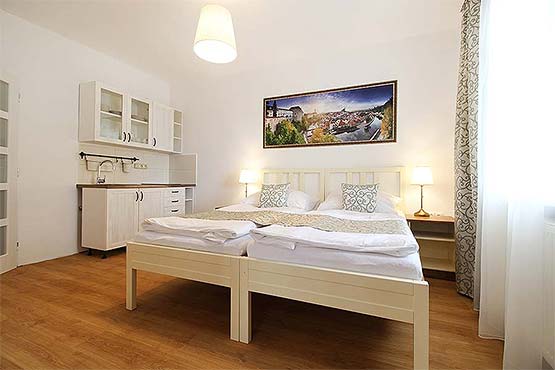 The suite has a small front room and two bedrooms. One bedroom holds two beds which can be prepared separately or as a double bed. The second bedroom has a single bed. The kitchen is equipped with a stovetop to ensure maximum comfort during your stay. The suite has a private bathroom, towels and linens.